Who are we?
Elephant Rebellion is a collective of artists and activists dedicated to empowering communities through the power of arts and education. We began organizing in 2012 after our friend and fellow artist/activist John Vietnam Nguyen passed away. He left behind a legacy of inspiring change in yourself and your community through positive action and self determination.
Since our inception, we have grown to become an organization that has been giving back to our community through music, dance, poetry, educational workshops and much more. We currently organize at Bridgeview Bank in the Uptown neighborhood of Chicago, IL.
Meet Our Board
President: Elgin Bokari
Vice President: Mergen Batdelger
Chief Operating Officer: Uran Kabashi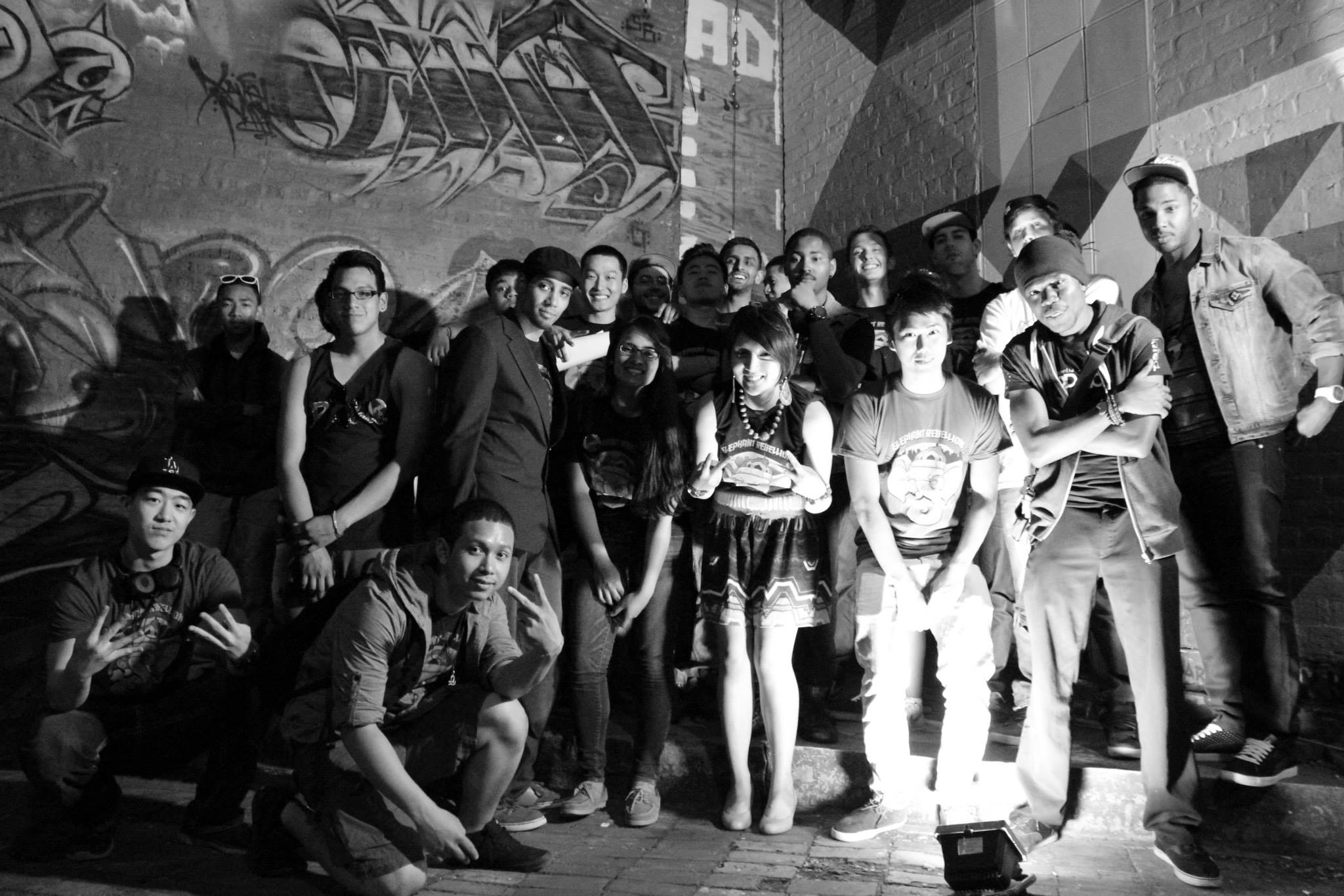 When Elephant Rebellion was first being formed in temporary meeting spaces at Depaul University and Clarendon Park, we did not have a name. A few of our members were in a youth program called the Multi-Cultural Youth Project or MCYP. The logo for MCYP is pictured here. We wanted a name that identified with our past memories of MCYP and our future pursuits. The name was inspired by the very nature of Elephants as social animals with complex emotions and processes and their inherent rebellious nature. John Vietnam Nguyen put it best when he wrote, "The elephant is an emblem, representing the displacement we face as members of society. Elephants roam in packs, unified by mutual feelings, whether they are complacent or oppressed, and sound their yawp – bellowing and beautiful."
What do we do?
Workshops
Beat-Making
Creative Writing
Visual Media
Social Justice
Know Your Rights
Youth Engagement
Identiy and Self-Confidence
Performances
Hip-Hop
Spoken Word
Classical
Live Art
Breakdancing
Theater